All your favorite Gluten-Free Christmas Cookie Recipes. All of the holiday classics with everything you need for this Christmas baking season! Most of the recipes also have a dairy-free option.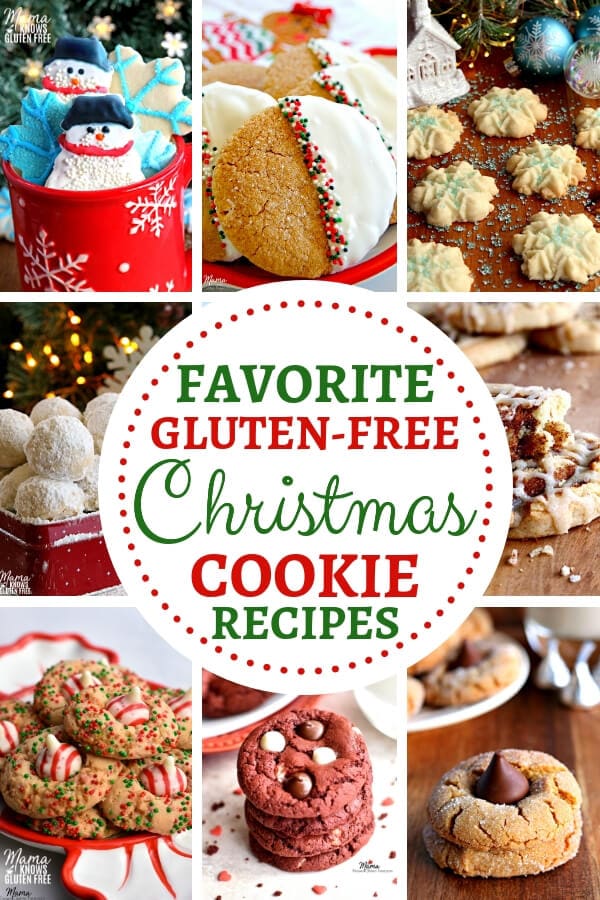 Originally published in December 2017, updated December 2018, updated December 2020.
Gluten-Free Christmas Cookies
"These are a few of my favorite things…"
I love the classic movie the Sound of Music. In the spirit of the song My Favorite Things, I wanted to share some of my favorite gluten-free Christmas cookie recipes.
Baking is one of my love languages and I especially love holiday baking. That's why I'm so excited to share this collection of my gluten-free Christmas cookie recipes! With all of these different gluten-free cookie recipes, there will be something for everyone to enjoy.
Tips For Baking The Best Gluten-Free Cookies
When baking gluten-free cookies use parchment paper to line your cookie sheets.
I also like to use Reynolds Kitchens Cookie Baking Sheets. It has a smart grid that makes it super easy to line up your cookies on your baking sheet. I buy it at Walmart.
Always use a cookie scoop. I use a 1 ½ tablespoon cookie scoop. It was a game-changer for me!
Dairy-Free Baking
Some of my favorite dairy-free alternatives that I like to bake with are unsweetened almond or coconut milk. I also like baking with coconut oil or Smart Balance butter.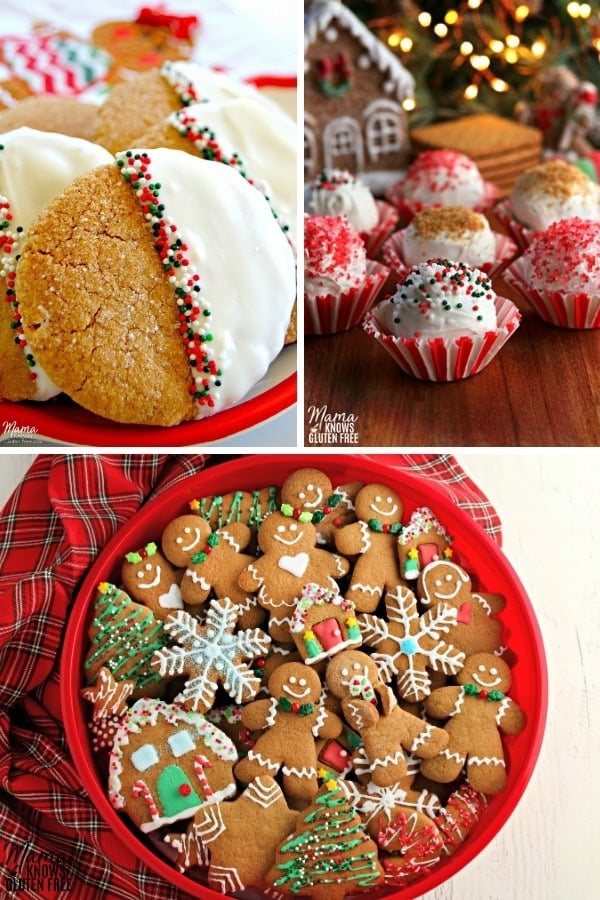 Gluten-Free Gingerbread Cookies
I love the smells of holiday baking, especially that of gingerbread. There is nothing quite like the smell of gingerbread cookies baking in the oven.
Gingerbread just smells like the holidays to me. It's such a warm and cozy scent.

Gluten-Free Sugar Cookies
Making sugar cookies is a holiday must! They are so fun to make because of all the different cut-out shapes and endless decorating possibilities. From topping them with icing to sprinkles, these gluten-free sugar cookies are sure to be a family favorite to make!

Gluten-Free Chocolate Cookies
Who does not love chocolate cookies?! Chocolate cookies are a holiday cookie tray must! Check out all of these drool-worthy chocolate cookie recipes.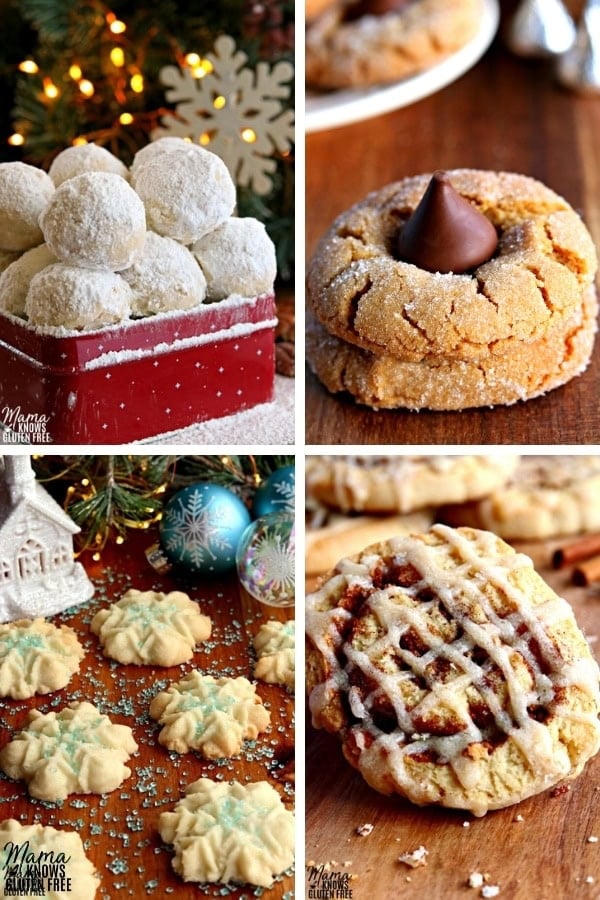 Gluten-Free Classic Cookies
There is nothing better than traditional Christmas cookies! Classic flavors are always a family favorite. It reminds us of family memories of Christmas past and helps us make new ones.
Please let me know if you have any favorite Christmas cookie recipes you would like to have added. Happy holiday baking!