Fifty of the Best Gluten-Free Game Day Recipes! From cheesy dips to savory bites and saucy wings we've got everything you need for your next party or game day event like the Super Bowl! A collection of gluten-free appetizer recipes from top gluten-free and food allergy bloggers.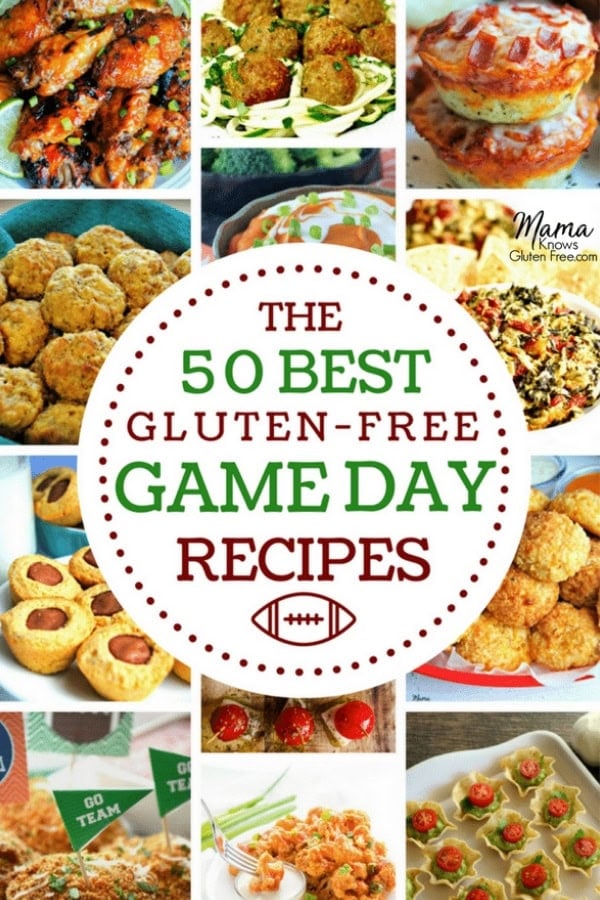 Take the stress out of your gluten-free game day menu planning! There is something for everyone in this collection of fifty gluten-free appetizer recipes. From the classics to new favorites, you won't be disappointed because all of the recipes are gluten-free crowd-pleasers. Perfect for parties and game day events like the Super Bowl!
The Dips
The Bites
The Meats
A big thank you to my gluten-free and food allergy blogger friends for allowing me to share their favorite gluten-free appetizer recipes with you.