Fifty of the Best Gluten-Free Game Day Recipes! From cheesy dips to savory bites and saucy wings we've got everything you need for your next party or game day event like the Super Bowl! A collection of gluten-free appetizer recipes from top gluten-free and food allergy bloggers.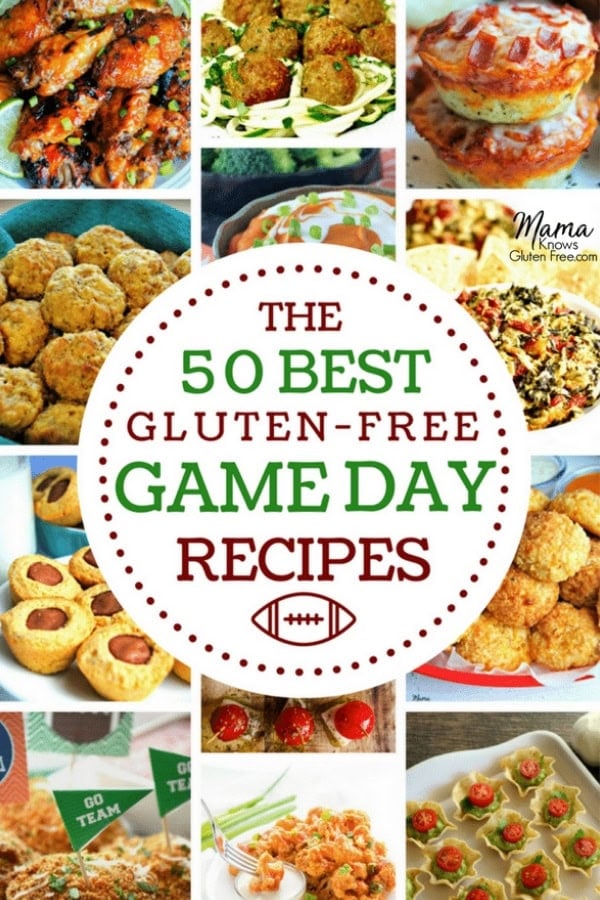 Gluten-Free Game Day Appetizers
Take the stress out of your gluten-free game day menu planning! There is something for everyone in this collection of fifty gluten-free appetizer recipes. From the classics to new favorites, you won't be disappointed because all of the recipes are gluten-free crowd-pleasers. Perfect for parties and game day events like the Super Bowl!
The Dips
Savory, saucy, baked, or chilled all of these popular dip recipes are gluten-free!
The Bites
Hand held and bite-sized appetizers are so popular! With all of these different choice you will all of your favorite appetizer bites!
The Meats
Everyone loves appetizers made with meat like sausage, bacon, chicken and beef. All of theses meaty appetizers are made gluten-free.
A big thank you to my gluten-free and food allergy blogger friends for allowing me to share their favorite gluten-free appetizer recipes with you.