A collection of easy, gluten-free brunch recipes. All your favorites from pancakes, waffles, crepes, cinnamon rolls, muffins, donuts, coffee cakes, breakfast casseroles and so much more!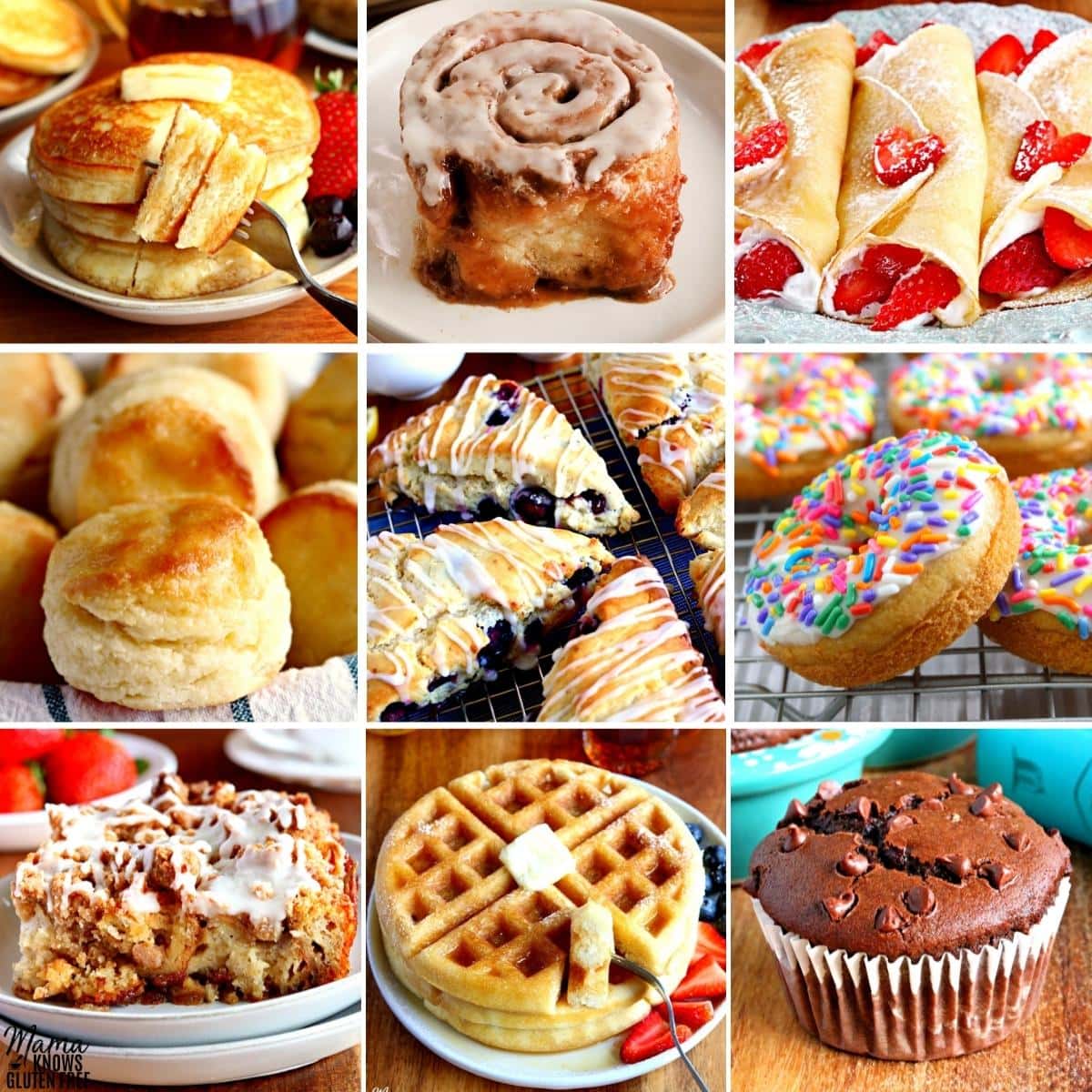 Gluten-Free Brunch Recipes
These Gluten-Free Brunch Recipes will make any weekend special! I have included all of my favorite gluten-free breakfast recipes to make the best brunch menu for the holidays, special occasions, or get-togethers.
You will find all of your favorites in this collection of gluten-free brunch recipes. From fluffy pancakes to, buttermilk biscuits, soft muffins, cinnamon rolls, French toast casserole, and classics like quiche, Danish, and so much more! These gluten-free brunch recipes also include dairy-free options and some vegan (egg-free) options as well.
Gluten-Free Pancakes
Gluten-Free Breakfast Favorites
Gluten-Free Biscuits
Gluten-Free Muffins
Gluten-Free Sweet Rolls and Pastries
Gluten-Free Donuts
Gluten-Free Breakfast Casseroles
Gluten-Free Coffee Cakes
Gluten-Free Quick Breads